26 Ways to Protect Your License
Join us for a Live Webinar on June 2, 2023 from 1:00-3:10 pm EDT
Having a licensure complaint or lawsuit filed can cause a lot of stress and anxiety for a clinician; therefore, learning the things to do (and not do) in order to avoid these experiences is ideal.
This training will help mental health practitioners avoid possible risks that might lead to a complaint being filed against their state license(s) or having a lawsuit filed against them.
This course is ideal for:
Any mental health practitioner who holds a state or national license in counseling, psychology, social work, marriage and family therapy, or substance use

Masters students who are not yet licensed but aspire to be licensed in the future

Mental health practitioners of all skill levels, as it contains information useful to the advanced clinician who is navigating the world of telemental health all the way to the novice practitioner in training who is looking to gain insight about the things that they can do to help prepare them to offer the best and most ethical services to future clients.
With the increase of telemental health services being offered in recent years as a result of the COVID-19 pandemic, we have seen many mental health practitioners utilize platforms that they were unfamiliar with and ill-prepared to use. Additionally, many state licensing boards had gaps in their laws and guidelines about how to navigate these telemental health services. As a result of these things, licensed clinicians nationwide have found themselves in uncharted territory and at risk with their ethical and legal codes. This course provides insight and clarification on how to utilize the best ethical decision-making processes for practitioners to remain safe and free from complaints and lawsuits.
Those who attend can expect to gain insight about the common behaviors and decisions that lead to complaints and lawsuits being filed. They will learn about ways to utilize telemental health services in safe and ethical ways. Attendees will also demonstrate understanding of how to establish boundaries with clients on various electronic platforms (e.g., social media, email communication, text).
This course will provide information that will allow you to keep yourself safe and ethically sound when working with clients via telemental health formats. Clients are demanding more telemental health services from mental health providers, which means that providers need to make the necessary adjustments to learn how to provide such services in a way that meets client needs as well as uphold the professional standards of their licensure boards. This course will help you to navigate these paths in a clear and comprehensive way.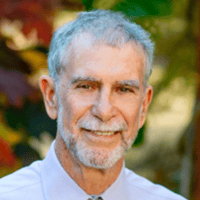 Ofer Zur, Ph.D., is the founder of the Zur Institute. He is a licensed psychologist, instructor, forensic and ethics consultant, and expert witness in Sebastopol, CA. His writing and teaching in the US and abroad focus on ethics, critical thinking, boundaries, dual relationships, managed-care-free private practices, victims, psychology of war, and psychology of gender. For many years he taught at graduate schools, such as the CSPP (Alameda, CA) and CIIS (San Francisco, CA). His books include Dual Relationships and Psychotherapy (2002, co-edited with Arnold Lazarus) and HIPAA Compliance Kit (2003, Revised 2016, 2018). His book, Boundaries In Psychotherapy, was published in 2007 by APA Books. His latest book (2017) is Multiple Relationships in Psychotherapy and Counseling: Unavoidable, Common and Mandatory Dual Relations in Therapy, published by Routledge.