Adaptive Telehealth
Everything You'll Need For Telehealth
Why Choose the Adaptive Telehealth Platform?
Trusted by Hundreds of Medical and Wellness Companies, Universities, Insurance Companies and State Governments.
Our software platform is an all-in-one HIPAA-compliant video conferencing and practice management software that is simple, affordable, flexible and scalable!
It has more HIPAA-compliant features than any other software on the market, including online scheduling, billing, high-quality video, messaging, document sharing, admin and clinical notes and a whole bunch more.
1. Client Portal
A customized and branded Client Portal that makes client intake and continued communication easy and HIPAA-compliant video appointments that include screen-sharing capabilities and ensure continuity of care.
2. Therapist Portal and Support
Create customized clinical note templates to make it easier than ever to complete detailed notes with only a few clicks. With long support hours, training and implementation assistance, we're here to support you every step of the way.
3. Revenue Management
Easy appointment scheduling and reminders that reduce your no-show and cancellation rates and increase your revenue.
Get paid on time, every time. Process your credit cards fast, enroll clients in AutoPay, and file insurance claims with ease.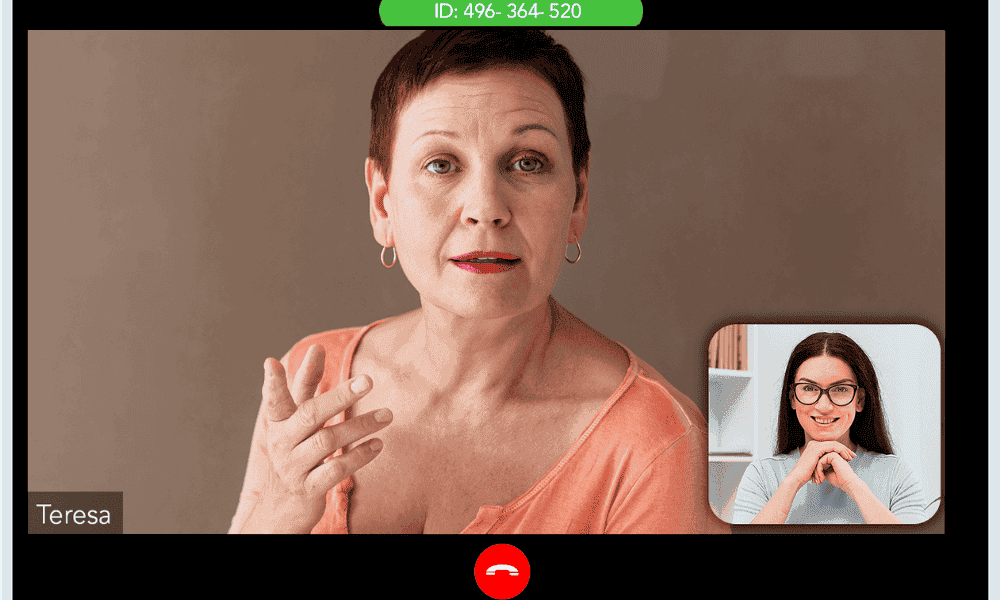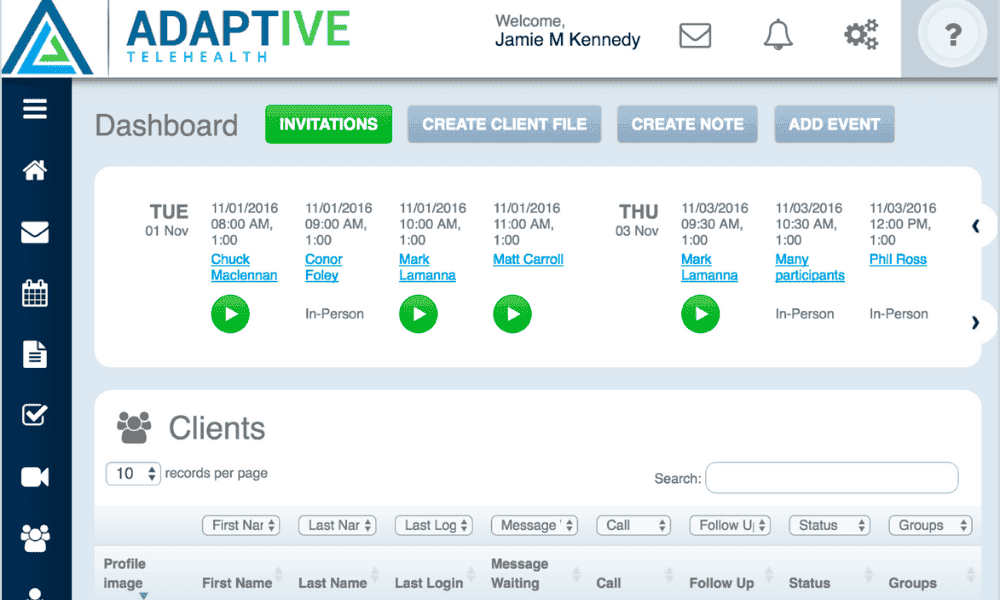 Complete Telehealth Packages Customized to Your Needs.
Adaptive Telehealth allows you to customize workflows, roles and features to meet your unique clinical and business needs and adapt to the changing healthcare environment.
You can choose from the packages we have, depending on your organization's set up.