Become a Distance Credentialed Counselor (DCC)

Expand Your Practice
Become Even More Marketable
This credential is for many behavioral health related professionals including:
Psychologists; Counselors; Social Workers; and Marriage and Family Therapists.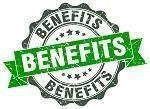 Offer your clients more ways to have sessions with you.

Meet the demand for online counseling.

Get listed on a national professional association's credentialed provider listing.

Reduce risk for your client, your license, and your practice.

Adhere to your code of ethics and practice within your boundaries of competence.

Use the DCC credential letters after your name and be the preferred online counselor in your state.

Become a preferred provider for insurance companies, EAPs, and organizations who are seeking telemental health providers.

Telehealth is rapidly expanding, and the federal government and state governments are strongly promoting it.
Prospective clients, insurance companies, and organizations are seeking clinicians credentialed in distance counseling.

The DCC is likely the most recognized certification in telemental health and is provided by a national professional association. It is provided by the Center for Credentialing and Education (CCE), an affiliate

of the National Board

of

Certified Counselors (NBCC).

We, the Telehealth Certification Institute, LLC, are the approved provider for the DCC training.

The DCC is not a license to practice in any jurisdiction. To provide telemental health services you ought to be authorized to do so

by the legal authorities of the jurisdiction

in which the client is located. However, the DCC helps clients and organizations make an informed decision on who to choose as a preferred provider.


How to become a DCC:
DCC Explained

Take the DCC course at a time of your choice and from almost any device.
The course contains videos, practical demonstrations, and downloadable course content.

Raymond Barrett, LMHC, LPC, DCC
The instructor has extensive experience in telemental health and is available for any questions.
The DCC course

receives

top reviews from its participants:

Laura (Pagano) Temin, LMFT, LPC, DCC, BCC, CGA "I am glad I took the training. The information is worth every penny, just because it keeps us informed. It provides a good self-check. It has helped me notice some of my outdated practices that could compromise my clients' information and my own. And hats off to Ray for not only vigilantly researching ever changing laws and seeking out the best services. But for being responsive to questions and emails long after the training ends."

Jan Held, CTHC, LPC "It was a lot of fun and professionally done! I received a lot of information on how I can make more money as a therapist that I can take back to my company. It is a great course!"

Annette Gubert, LCSW, Board Member of the Social Work Association of Savannah "I highly recommend the Telehealth Certification Institute for providing top quality CE opportunities for your association's members. The presenters were professional and engaging. They were very thorough and prompt in their responses, making coordinating events with them painless. We had over 70 members register for the TeleMental Health Counseling Essentials training, and we received great reviews. The training was very dynamic, created a lot of engagement, and provided the means for our members to become compliant in the use of technology. I can definitely tell they care about providing the best resources for telemental health and made sure people had resources they would need, even after the training was completed. We hope to have Raymond Barrett back at some point for additional trainings!"
CE hours:
This Course entails 15 CE hours (7.5 of which are ethics hours), approved by APA, NBCC, and NASW.
Psychologists:
Telehealth Certification Institute, LLC is approved by the American Psychological Association to sponsor continuing education for psychologists. Telehealth Certification Institute, LLC maintains responsibility for this program and its content.
Counselors:
Telehealth Certification Institute, LLC has been approved by NBCC as an Approved Continuing Education Provider, ACEP No, 6693. Programs that do not qualify for NBCC credit are clearly identified. Telehealth Certification Institute, LLC is solely responsible for all aspects of the programs. This course qualifies for 15 contact hours.
Social Workers:
This program is approved by the National Association of Social Workers (Approval #886674182-3805) for 15 Social Work (including 4 Ethics) continuing contact hours.
Marriage and Family Therapists:
This activity consists of 900 minutes of continuing education instruction. Credit requirements and approvals vary per state board regulations. Please save the course outline, the certificate of completion and contact your state board to determine specific filing requirements.
Other Professionals:
This activity qualifies for 900 minutes of instructional content as required by many national, state and local licensing boards and professional organizations. Retain your certificate of completion and contact your board or organization for specific filing requirements.
CCE Approved Training Provider.
Investment is $397. Payment plans are available by phone 678-723-8077.

Requirements to attend the DCC Training Program include (from CCE):
Master's degree in counseling or a mental health related field.
Requirements to obtain the DCC Credential include:
A master's degree in counseling or related mental health field from a regionally accredited college or university.
A license to practice counseling or a related field in the state or country in which the candidate resides or works OR certification in good standing as a National Certified Counselor (NCC).
Successful completion of the 15 hour DCC Training Program.
Foreign Degree Equivalency Note
Candidates who have completed their degrees from a school outside of the United States must have their degree evaluated by an international transcript evaluation service and submit the results to CCE with the application. CCE accepts the evaluation of non-U.S. transcripts completed by World Education Services, Inc., Educational Credential Evaluators, Inc., and American Association of Collegiate Registrars and Admissions Officers' Office of International Education Services.
Topics:
Introduction

Benefits and drawbacks

Research

HIPAA

Risk Assessment and Management

Consent for

unsecure

electronic communication

How to secure PHI

Legal Aspects

Ethics

Informed Consent

How to choose technology

Emergency Management

Assessment for Fit

Video Conferencing Skills

Demonstration

Clinical Skills Activities Goals of TMHC

Research and History

Modalities of TMHC

When and Where TMHC is used

Practice Management

Clinical skills of Phone Counseling

Clinical skills of Email and Chat Counseling

Clinical skills of counseling via texting

Closure

Message boards

Couples and groups

Cultural competence

Telesupervision

Serving Facilities

Insurance and reimbursement

Setting up a private practice in a compliant manner

Post-Test
Competencies:
Describe what telemental health counseling is.

Discus the benefits of TMHC to organizations, communities, individuals, and practitioners. Understand the potential drawbacks of TMHC and possible ways to mitigate or avoid the drawbacks.

Summarize who is covered by HIPAA, why HIPAA is important and how it is useful, what is required by HIPAA, how to become

compliant

with HIPAA, an explanation of HIPAA, how to be compliant, and how to use HIPAA as a great resource in upholding confidentiality.

Explain the purpose of, and how to create, a risk management program. Secure clients PHI in an average private practice.

Inform clients of risks to PHI and how to secure their own PHI.

Explain the legal aspects of TMHC, including the definition of one's professional license,

scope

of practice, telemental health rules, and practicing across state lines.

Apply one's professional code of ethics in relation to TMHC, in addition to other behavioral health profession's codes of ethics.

Analyze how to choose technology for practice management, texting, email, video conferencing, faxing, and other aspects of TMHC.

Establish with the client an emergency management plan for each session, list what information is required, respond to emergencies, and document an emergency management plan.

Assess if a prospective or current client is a fit for TMHC.

Use an electronic practice management program, and assess for, and manage, security issues, and ethically provide telemental health counseling via video conferencing.

Describe what the DCC and distance counseling are.

Discuss all the competencies involved in TMHC, and how it fits within the participant's current practice.

Summarize the available research on the TMHC in regards to effectiveness, satisfaction, and rapport building.

Summarize the history of TMHC, why it began, how it has been used, advances in technology, expansion of scope, and where it is going.

List the mediums of communication when practicing TMHC. Analyze the circumstances and locations in which TMHC is beneficial, and when and where it is not beneficial and/or even unprofessional to practice TMHC. Analyze considerations in providing TMHC in domestic abuse cases.

Use an electronic practice management program, and assess for, and manage, security issues.

Perform a counseling session via phone.

Perform a counseling session via email or chat.

Perform a counseling session via texting.

Describe best practices in providing TMHC closure, and recite examples of the wide range of options.

Explain the benefits, drawbacks, and uses of message boards. Explain is a support group vs. a therapy group, and its ethical and legal implications.

Provide TMHC to couples and groups, and utilize a sample TMHC group agreement form

Apply cultural competency in relation to TMHC: working with older adults, children, rural communities, hearing and vision impaired, and international clients.

Apply best practices for providing clinical supervision via electronic means.

Provide TMH services to facilities.

Bill for insurance reimbursement for TMHC services. List current billing codes and modifiers, tips for getting reimbursed, and other reimbursement methods.

Be within HIPAA, ethical, and legal compliance when setting up a TMHC private practice, choosing a niche', developing the practice management workflow, developing all necessary documentation, and marketing it.
Instructor:
Raymond Barrett, LMHC, LPC, DCC has extensively provided telemental health counseling services in private practice, for facilities, and for an EAP program.
Both as a practitioner and trainer, his aim is to fill every knowledge gap as it arises in the telemental health profession, and that his training allows for immediate implementation.
Trainees find Ray to be very approachable, available and knowledgeable.
Ray appreciates hearing from each training participant individually in order to fulfill their specific learn needs and to incorporate their questions and successes into the training program.
He continues to update the DCC training as technology and best practices evolve.
Most recently Ray has was the presenter on telemental health at the American Mental Health Counseling Association's annual 2016 convention, and presented the full DCC course at the LPCA North Carolina Chapter's annual 2016 convention.
How to choose a CE provider and why choose us?
What you get in your DCC course is outlined in the learning objectives and topics list. We made an important decision to provide all the topics needed for you to truly become competent in providing distance counseling.
Our training is very practical. In our training, you will not look at a lot of information and then still ask "How do I do this?" Alumni are also always welcome to call their instructor after completing the course to ask any question they may have on the content of the course.
Our instructor is an actively practicing telemental health provider with a wealth of helpful examples. He shares with students how telemental health truly happens in organizations, EAP programs, private practice, and when working for online companies.