Mindful Self-Compassion Fundamental Concepts and Skills
Join us for a 2-part Live Webinar event
March 2, 2023 and March 9, 2023 from 11:00am - 2:30pm EDT each day
6 CE hours available for behavioral health clinicians
Unfortunately, being hard on yourself to achieve desirable outcomes appears to be more common than practicing self-kindness, especially in times of high stress and failure. This is often true for those who serve in the fields of helping professions, including health and mental health providers.
Developed by Christopher K. Germer, Ph.D. and Kristin Neff, Ph.D. the Mindful Self-Compassion (MSC) program combines the skills of mindfulness and self-compassion, providing a powerful tool for building resilience.
Research has shown that self-compassion greatly enhances emotional well-being. It boosts happiness, reduces anxiety and depression, and can even help maintain healthy lifestyle habits such as diet and exercise. Being both mindful and compassionate leads to greater ease and well-being in our daily lives.
This MSC Fundamental Concept and Skills course led by Vira Salzburn, MSC Trained Teacher, will discuss the key points from the MSC program and will include meditations, experiential practices, and journaling exercises that could be helpful for anyone wishing to learn self-compassion for themselves as well as bring it to their clients. The goal is for participants to directly experience self-compassion and learn practices that evoke self-compassion in daily life.
6 CE hours for fully completeing both days of the Live Webinar
Counselors: Telehealth Certification Institute, LLC has been approved by NBCC as an Approved Continuing Education Provider, ACEP No, 6693. Programs that do not qualify for NBCC credit are clearly identified. Telehealth Certification Institute, LLC is solely responsible for all aspects of the programs.
Telehealth Certification Institute, LLC is recognized by the New York State Education Department's State Board for Mental Health Practitioners as an approved provider of continuing education for licensed mental health counselors. #MHC-0048. Approval renewal date: 1/31/2026
Marriage and Family Therapists: Many MFT licensing boards accept our courses or one of the approvals which we have from professional associations. You can check with your board to determine if this course would be accepted by your licensing board.
Social Workers: Telehealth Certification Institute, LLC, #1609, is approved as a provider for social work continuing education by the Association of Social Work Boards (ASWB) www.aswb.org, through the Approved Continuing Education (ACE) program. Telehealth Certification Institute, LLC maintains responsibility for the program. ASWB Approval Period: 05/02/2021 – 05/02/2024. Social workers should contact their regulatory board to determine course approval for continuing education credits. Socials workers will receive 6 clinical continuing education clock hours.
Telehealth Certification Institute, LLC is recognized by the New York State Education Department's State Board for Social Work as an approved provider of continuing education for licensed social workers #SW-0435. Approval renewal date: 2/28/2023
Psychologists: Telehealth Certification Institute LLC is approved by the American Psychological Association to sponsor continuing education for psychologists. Telehealth Certification Institute LLC maintains responsibility for this program and its content.
Telehealth Certification Institute, LLC is recognized by the New York State Education Department's State Board for Psychology as an approved provider of continuing education for licensed psychologists #PSY-0128. Effective 8/31/2021 – 8/31/2024
Art Therapists: Telehealth Certification Institute, LLC is recognized by the New York State Education Department's State Board for Mental Health Practitioners as an approved provider of continuing education for licensed creative arts therapists #CAT-0093. 7/21/2021 – 7/31/2024
Other Professionals: This course qualifies for 360 minutes of instructional content as required by many national, state and local licensing boards and professional organizations. Retain your certificate of completion and contact your board or organization for specific filing requirements.
Register for the webinar by midnight before the event. So that we can provide you these CEs, you are required to:
login and access the direct link to the webinar through your account

participate fully during both days of the event

complete a post-test and course evaluation at the conclusion of the event

collect your certificate of completion on your account after steps 1-3 are completed
Enroll in a course by adding it to the cart and proceeding through the check out process. Create an account (or login to yours) during the checkout process.
Prepare: Download Zoom software. Participants must use a device that is connected to adequate internet speed with a camera, microphone and speakers (or headset).
Attend: At least 15 minutes before teh start time the day of the event, login to your account on the website. Go to "My Courses", click on the title/date of the webinar. The link to join the meeting/webinar will be listed in the course content.
Attendance is automatically recorded when you use the link to join.
Any recording made of a live event is NOT included with live webinar registration.

When possible, webinars are recorded and converted into online self-study courses, available for separate purchase/enrollment for those who did not attend the live event.
Learning Objectives:
Describe mindful self-compassion and its elements

Explain the benefits of self-compassion

Integrate mindfulness and self-compassion into daily life

Use self-compassion to handle difficult emotions with greater ease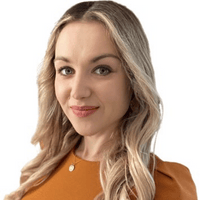 Vira Salzburn, M.S.
Vira Salzburn is the Program Director for Safety and Resilience programs at Chatham County Safety Net Planning Council. She earned a Master of Science degree in Management, Organizational Behavior & Leadership from Troy University and a Bachelor of Liberal Arts degree in Humanities from Auburn University at Montgomery. Vira is currently studying human behavior at Harvard University.
Vira is a Mindful Self-Compassion Trained Teacher, Applied Suicide Intervention Skills Training Master Trainer, and Trauma-Sensitive Mindfulness and Trauma-Sensitive Yoga Instructor. She is a Community Resiliency Model (CRM)® Teacher, and is also trained in the Search Inside Yourself program of Google Leadership Institute, Trauma Informed Coaching, and Compassionate Leadership, the program of the Task Force for Global Health.
Vira is the developer of the community-based upstream suicide prevention approach that uses evidence-based Mindful-Self Compassion programming. She is a public speaker on suicide prevention, resilience, mindfulness, and self-compassion, and has been selected for the 2022 Savannah TEDx.
As a Ukrainian-American, Vira recognizes the importance of overcoming cultural barriers and connecting with others for making a meaningful difference on personal, organizational, and community levels. Since moving to the U.S. in 2007, Vira has had the privilege of volunteering as an interpreter and a liaison between Ukrainian orphaned children and American adoptive families, which has greatly impacted her perception of compassion and servanthood and helped her better understand the true meaning behind the idea of "changing the world one life at a time".
You can find Vira here.