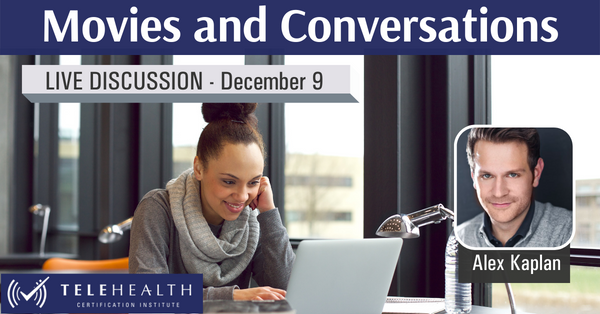 Live Interactive Discussion on December 9, 2022 from 1:00-2:30 pm EST
Join us and Alex Kaplan, the co-founder of Of Substance, in their immersive multimedia experience - smoothly transitioning between short movie screenings and deeper conversations - working to change our relationships with struggle and growth.
See for yourself how these intentionally-designed mini-movies prime us emotionally so that the discussions and lessons that follow are more deeply internalized and ignite the motivation that leads to long-term transformation and perspective-shifting.
Turning Movies into a Utilitarian Tool for Behavioral Change
Of Substance is revolutionizing education, prevention, treatment, and support around mental health, addiction, and trauma through movies!
Their high-quality, entertaining short films - delivered in conjunction with curriculums and facilitator guides - are tools to help mental health professionals enhance engagement, deepen absorption, and expedite positive outcomes with their clients and patients. These "mini-movies" are approachable and captivating tools that make it easier to reduce shame, improve mindset, and overcome stigma.
Of Substance's Mission: Creating a world where we all feel more seen, heard and loved, and walk into every room knowing that we are already enough.
This live discussion does not offer CE credits, just great content.

The event does include the following:
* 1.5 hours of presentation
* interactive Q&A

Enroll in a course by adding it to the cart and proceeding through the check out process. Create an account (or login to yours) during the checkout process.
Prepare: Download Zoom software. Participants must use a device that is connected to adequate internet speed with a camera, microphone and speakers (or headset).
Attend: At least 15 minutes before the start time on the day of the event, login to your account on the website. Go to "My Courses", click on the title/date of the webinar. The link to join the meeting/webinar will be listed in the course content.
Enrollment in a Live Webinar does not include access to any recording of the presentation.
Join us for a 90 minute session that includes brief, thought-provoking films followed by discussion with the creator and behavioral health clinicians.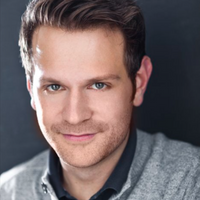 Having survived his own challenges with substances, Alex considers himself living proof that by changing your relationship with struggle, you can build the life you envision. Now, he supports others in doing the same.
In his early 20's, Alex started a promising acting career in Manhattan while bartending at night to get by. The unexpected death of his father sent him into a tailspin and he began to numb himself with substances to ease the pain. This turned into a full-blown addiction that lasted almost 4 years. Disconnected, disillusioned, and plummeting ever deeper into crisis, Alex was finally convinced by his closest relationships to leave New York and seek help. Over the past five years, surrounded by the steadfast support of family, friends, and colleagues, Alex had climbed his way out of addiction and into a very successful career as a writer, director, and producer, and is now the Executive Producer of a well-regarded commercial production company on the East Coast.
On his journey, Alex saw that his issue was far less about using substances than it was about WHY he used substances; it was about shame, isolation, a fear of not belonging, and a fear of not being good enough. But that's not unique to addiction, we all experience these feelings. It's part of being a person! Alex believes that, no matter what we struggle with, when we all feel more seen, heard, and loved, the world will be a better place. And he's doing this through movies.
In everything he does, Alex works to transform people's relationships with themselves, others, and their belief in what's possible.
You can find out more about Alex's work at OfSubstance.org.