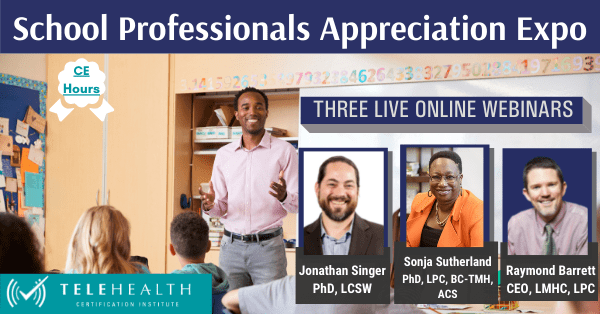 Join us August 13, 2021 for a multi-session event from 12 noon - 6:10pm (EST)
FREE Live Webinar Expo featuring three CE training courses and one self-care session
Calling all teachers, administrators, and school-based behavioral health professionals: you don't want to miss the FREE nationwide SCHOOL PROFESSIONALS APPRECIATION EXPO on August 13th, 2021 from 12-6:10 PM EST. Behavioral health organizations have partnered from across the country to let you know how valued you are!
This half-day virtual event features...
--FREE professional development content and up to 4.5 CE hrs
--Surprises for those who attend LIVE
--Relevant, crisis-focused content (including sessions on virtual suicide prevention, racial justice, and engaging students virtually)
--Expert speakers from multiple disciplines
--An optional interactive self-care session
Earn up to 4.5 CEs
The
School Professionals Appreciation Expo
offers 3 training courses and one self-care session.
Enrollment in the Expo is FREE and includes the opportunity to attend each course and the self-care session.
Behavioral health professionals can earn up to 4.5 CE credits by attending all three training sessions (1.5 CEs per session).
Registrants may choose which session(s) to attend. CEs for each session may only be earned by fully attending and participating (no partial credit).
12-1:30 pm EST: Addressing Suicide Prevention, Intervention and Postvention in Schools
Addressing Suicide Prevention, Intervention and Postvention in Schools
Description:
Suicide is the second leading cause of death among youth. Nearly 20% of all high school students report having at least one serious thought of suicide in the past year. Among sexual and gender minority students, between 35% and 50% report thinking about suicide in the past year. Schools offer a unique opportunity to identify and address youth suicide risk, provide prevention programming, intervene with suicidal students, and address the grief and loss and elevated suicide risk that can occur after a student dies by suicide. This workshop will provide an overview of the fundamentals of suicide prevention, intervention, and postvention in schools.


Learning Objectives:
Distinguish between preferred and problematic suicide-related concepts

List empirically-based suicide prevention programs

Identify the 7 components of a safety plan

Explain how planning and cultural humility can be protective following a student's suicide death.
Instructor:
Dr. Jonathan Singer, PhD, LCSW
2-3:30 pm EST: The Role of Race and Implicit Bias in Schools: Addressing the Need for Equity
4-5:30 pm EST: Engaging Clients During Teletherapy Sessions
5:30-6:10 pm EST: Self-Care Session
Registration ends at midnight the day before a free webinar event.

Enrollment in this event includes access to all three webinars and the self-care session  Attendance is not required for all four events.

Enrollment in this Expo does not provide access to the recordings or enrollment in the online self-study courses.
FAQs About our Free Webinars
Pre-Registration is required: This webinar is FREE, and we are pleased to be able to offer you CEs as a part of this important topic. So that you can attend and we can provide you these CEs, you are required to:
Pre-register by midnight the day before the Expo begins
Login and access the direct link to the webinars through your account (we do not send direct links to join webinars)
Your attendance at each webinar is recorded automatically by accessing the direct link through the course page
Complete a course evaluation within one week of the conclusion of the webinar
Collect your certificate of completion in each course on your account after steps 1-4 are completed
Enroll in the Expo by adding it to the cart and proceeding through the check out process (for $0). Create an account (or login to yours) during the checkout process.
Prepare: Download Zoom software. Participants must use a device that is connected to adequate internet speed with a camera, a microphone and speakers (or headset).
Attend: Before or at 11:45 am pm EST on the day of the event, login to your account on the website. Go to "My Courses", click on the title of the webinar. The link for the webinar will be listed in the course content.
Attendance is when participants access the link through their own account, attend fully, and the evaluation is completed within one week in order to receive CE credits.
Each Live Webinar at the Expo on 8/13/21 offers 1.5 CE credits for Counselors, MFTs, Social Workers and Psychologists
(Attend all three courses and earn a total of 4.5 CEs)

Counselors: Telehealth Certification Institute, LLC has been approved by NBCC as an Approved Continuing Education Provider, ACEP No, 6693. Programs that do not qualify for NBCC credit are clearly identified. Telehealth Certification Institute, LLC is solely responsible for all aspects of the programs. These courses qualifies for up to 4.5 contact hours.
Telehealth Certification Institute, LLC is recognized by the New York State Education Department's State Board for Mental Health Practitioners as an approved provider of continuing education for licensed mental health counselors. #MHC-0048. Approval renewal date: 1/31/2023 
Marriage and Family Therapists: Many MFT licensing boards accept our courses or one of the approvals which we have from professional associations. You can check with your board to determine if this course would be accepted by your licensing board.
Social Workers: Telehealth Certification Institute, LLC, #1609, is approved as a provider for social work continuing education by the Association of Social Work Boards (ASWB) www.aswb.org, through the Approved Continuing Education (ACE) program. Telehealth Certification Institute, LLC maintains responsibility for the program. ASWB Approval Period: 05/02/2021 – 05/02/2024. Social workers should contact their regulatory board to determine course approval for continuing education credits. Social workers participating in these courses will receive up to 4.5 clinical continuing education clock hours.
Telehealth Certification Institute, LLC is recognized by the New York State Education Department's State Board for Social Work as an approved provider of continuing education for licensed social workers #SW-0435. Approval renewal date: 2/28/2023

Psychologists: Telehealth Certification Institute LLC is approved by the American Psychological Association to sponsor continuing education for psychologists. Telehealth Certification Institute LLC maintains responsibility for this program and its content.

Other Professionals: This activity qualifies for up to 270 minutes of instructional content as required by many national, state and local licensing boards and professional organizations. Retain your certificate of completion and contact your board or organization for specific filing requirements.
Save the date for our next events - more details and registration can be found here.
June 8, 2021: It's All Focused: LEGO®-Based Play Therapy Techniques 
June 10, 2021: Introspective Brick Building: LEGO-Based Play Therapy Techniques
June 14, 2021: Supporting Suicide Loss in Individuals and Communities
June 15, 2021: Implementing LEGO-Based Play Therapy Online Using Storytelling & Metaphors
July 30, 2021: Opening up Your Therapy Notes: An Orientation and Pragmatic Guide to Practice
August 20, 2021: Play Therapy for School-Related Anxiety, School Phobia, and School Refusal
September 17, 2021: Social Work Appreciation Expo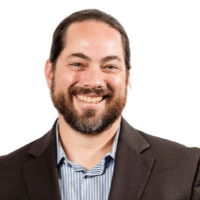 Dr. Jonathan Singer
PhD, LCSW
President, American Association of Suicidology
Jonathan B. Singer, Ph.D., LCSW (he/him) is Associate Professor of Social Work at Loyola University Chicago, President of the American Association of Suicidology and coauthor of the 2015 Routledge text, Suicide in Schools: A Practitioner's Guide to Multi-level Prevention, Assessment, Intervention, and Postvention. He is a two-time winner of the National Association of Social Workers Media Award (2012 and 2016). He was a 2014 Visiting Scholar at Fordham University, the 2017 Lucille N. Austin Scholar at Columbia University, and the 2018 Distinguished Lecturer at Weber State University. Dr. Singer is a well-regarded international speaker who has given hundreds of continuing education workshops, keynote addresses, and presentations on youth suicide, ethics, technology, adolescent development and attachment-based family therapy in the USA, Latin America, and Europe. He is the author of over 75 publications and his research has been featured in national and international media outlets like NPR, BBC, Fox, Time Magazine, and The Guardian. His co-authored article with Arielle Sheftall and John Ackerman about the news media's reporting on the suicide deaths of Kate Spade and Anthony Bourdain won the prestigious 2019 SDX prize for research on journalism. He is an NASW Expert, Healio Psychiatry Peer Perspective Board member, and on several national youth advisory boards including Sandy Hook Promise, JED Foundation, and the National Suicide Prevention Lifeline. A pioneer in the integration of technology and social work, Dr. Singer is an original member of the online suicide prevention social media community #SPSM, the Treasurer for the International Human Services Information Technology Association, and co-lead for the Social Work Grand Challenge initiative "Harness Technology for Social Good". Dr. Singer is the founder and host of the award-winning Social Work Podcast, the first podcast by and for social workers. The Social Work Podcast has over 40,000 followers on social media, listeners in 208 countries and territories, and a million podcast episode downloads per year. He lives in Evanston, IL with his wife and three children and can be found on Twitter as @socworkpodcast and Facebook at facebook.com/swpodcast.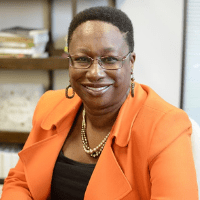 Dr. Sonja A. Sutherland
PhD, LPC, ACS, BC-TMH
Founder of Legacy Changers Worldwide, LLC
Dean and Assoc. Professor, Richmont Graduate Univ
Born and raised in Brooklyn, New York, Dr. Sutherland is the founder and CEO of Legacy Changers Worldwide, an organization dedicated to providing family education and mental and emotional wellness resources. The Legacy Changers Worldwide umbrella has provided support through the Legacy Changers Counseling Center, The Family Healing Room, VASAYO, and previously as host of a local Atlanta talk-radio show focusing on family relationships and mental wellness. In addition, Dr. Sutherland provides postgraduate training and supervision through Legacy Professional Development & Training. Dr. Sutherland is an Associate Professor of Counseling at Richmont Graduate University's School of Counseling, and inaugural Director of the Office of Diversity & Inclusion. She also serves as the Dean of Assessment, Planning & Accreditation, overseeing strategic planning, and program and institutional accreditation. She is a Licensed Professional Counselor (LPC) in the state of Georgia, a Board Certified Telemental Health Counselor (BC-TMH), and an Approved Clinical Supervisor (ACS). Dr. Sutherland earned her PhD (Counselor Education and Supervision) from Regent University, Masters of Science (Professional Counseling) from Georgia State University, and Bachelor of Science (Psychology) from New York University.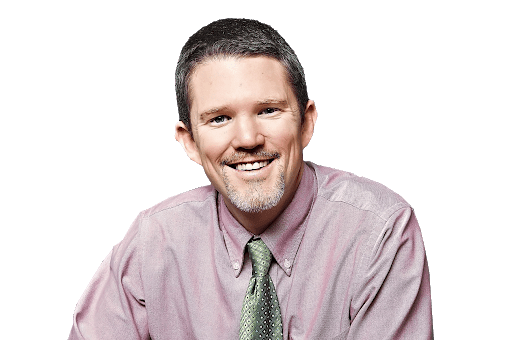 Raymond J. Barrett
LMHC, LPC
CEO of Telehealth Certification Institute, LLC
Raymond Barrett, CEO, LMHC, LPC, is a licensed professional counselor and an expert telemental health consultant/founder of the Telehealth Certification Institute (TCI). A master trainer, Ray has released over 50 high-quality courses for thousands of clinicians and healthcare providers and trained 1,919+ organizations in telehealth.
When Ray's first clients began asking for sessions over the phone, Ray quickly discovered a knowledge gap in telehealth training. Ray's inspiration for TCI came from his desire for comprehensive and practical training in telemental health for both himself and fellow clinicians. Ray's extensive review of telehealth research and literature, along with his virtual counseling, executive coaching, psychiatric assessment, and employee assistance program experience, contributed to his course design.
In a profession known for regulatory pressures, Ray emphasizes ethical telehealth delivery across the board. He continues to see a limited number of private practice clients and rigorously reviews telehealth developments to ensure his courses are up to date and meet industry-best standards.
Ray is committed to cultivating a compassionate, person-centered organization that supports clinicians, patients, and the greater healthcare community.