Using Experiential Therapy with Telehealth
Join us for this live webinar event
March 22, 2023 -- 11:00am-12:30pm Eastern Daylight
1.5 CE Credits available for behavioral health clinicians
Experiential therapy is an overarching term or umbrella of action-oriented therapies that draw from psychodrama, EFT, and SE to name a few. These modalities assist clients in moving out of their intellectual frame of reference to a more felt-sense of reference. The intention is to help clients move from their head and into their feelings. This is profoundly helpful in a clients therapeutic process when healing from trauma and grief. It's also beneficial when helping clients learn the art of effective communication.
This training experience is designed to provide an introduction to experiential therapy. We will share education, practice and knowledge for facilitating on-line experiential therapy with individuals, couples, families and groups. We will also focus on case conceptualization with a systemic perspective, how an event impacts 1 person in the system, it impacts everyone in the system.
Registration for "Using Experiential Therapy with Telehealth" can be made by one of two methods:
Enroll in the single live event

Enroll in the three-day Summit 2023 and receive access to this webinar and seven others and earn up to 16 CE credits
Upon completion of this training, behavioral health clinicians will be able to:
Identify how to assess a client for participation in group

List traits to identify when screening a client

Describe how to create safety and commitment in a group

Identify specific action-oriented experiential therapy enactments that are effective in individual, couples, and group therapy
1.5 CE Credits for the Live Webinar on March 22, 2023.

Counselors: Telehealth Certification Institute, LLC has been approved by NBCC as an Approved Continuing Education Provider, ACEP No, 6693. Programs that do not qualify for NBCC credit are clearly identified. Telehealth Certification Institute, LLC is solely responsible for all aspects of the programs.
Telehealth Certification Institute, LLC is recognized by the New York State Education Department's State Board for Mental Health Practitioners as an approved provider of continuing education for licensed mental health counselors. #MHC-0048. Approval renewal date: 1/31/2026
Marriage and Family Therapists: Many MFT licensing boards accept our courses or one of the approvals which we have from professional associations. You can check with your board to determine if this course would be accepted by your licensing board.
Social Workers: Telehealth Certification Institute, LLC, #1609, is approved as a provider for social work continuing education by the Association of Social Work Boards (ASWB) www.aswb.org, through the Approved Continuing Education (ACE) program. Telehealth Certification Institute, LLC maintains responsibility for the program. ASWB Approval Period: 05/02/2021 – 05/02/2024. Social workers should contact their regulatory board to determine course approval for continuing education credits. Social workers participating in this course will receive 1.5 clinical continuing education clock hours.
Telehealth Certification Institute, LLC is recognized by the New York State Education Department's State Board for Social Work as an approved provider of continuing education for licensed social workers #SW-0435. Approval renewal date: 2/28/2026

Psychologists: Telehealth Certification Institute LLC is approved by the American Psychological Association to sponsor continuing education for psychologists. Telehealth Certification Institute LLC maintains responsibility for this program and its content.
Telehealth Certification Institute, LLC is recognized by the New York State Education Department's State Board for Psychology as an approved provider of continuing education for licensed psychologists #PSY-0128. Effective 8/31/2021 – 8/31/2024
Art Therapists: Telehealth Certification Institute, LLC is recognized by the New York State Education Department's State Board for Mental Health Practitioners as an approved provider of continuing education for licensed creative arts therapists #CAT-0093. 7/21/2021 – 7/31/2024
Other Professionals: This live webinar qualifies for 90 minutes of instructional content as required by many national, state and local licensing boards and professional organizations. Retain your certificate of completion and contact your board or organization for specific filing requirements.
This webinar can be accessed with either Summit 2023 enrollment, or by registering for the single event. Register for the webinar by midnight before the event. So that we can provide you these CEs, you are required to:
login and access the direct link to the webinar through your account

participate fully during the event

complete a course evaluation at the conclusion of the event

collect your certificate of completion on your account after steps 1-3 are completed
Enroll in a course by adding it to the cart and proceeding through the check out process. Create an account (or login to yours) during the checkout process.
Prepare: Download Zoom software. Participants must use a device that is connected to adequate internet speed with a camera, microphone and speakers (or headset).
Attend: Between 15-30 minutes before the listed start time of the event, login to your account on the website. Go to "My Courses", click on the title/date of the webinar. The link to join the meeting/webinar will be listed in the course content. Click the link and opt to "join the meeting."
Attendance is automatically recorded when you use the link to join.
Any recording made is not provided with webinar registration.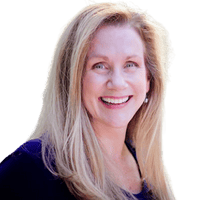 Sheila Maitland
LCMHCS, CSAT
Sheila has been working with individuals, couples, groups and families for more than 20 years. She owns a group practice Relationshipenrichmentcenter.com that relies heavily on family systems theory and experiential therapy. This means that a client won't be asked to do anything that she and her staff haven't done themselves. Sheila also facilitates workshops for couples and families through SteppingIntoWholeness.com.
Sheila also works with professionals providing training, continuing education and clinical supervision in North Carolina. She obtained her "S" in 2013 and enjoys teaching, facilitating and guiding therapists in developing into their full potential, and full licensure. She provides both individual and group supervision for LCMHCAs which typically takes 2-3 years. She trains professionals, provisionally licensed and fully licensed therapists in treating trauma.
Sheila has been a consulting therapist, supervisor, & trainer for the Experiential Training Institute with the nationally recognized Onsite Workshops, and has enjoyed being a part of their organization throughout her career. She is also a Certified Daring Way Facilitator which means she's certified in Brene Brown's work and leads groups dealing with shame, resilience, and worthiness.
Sheila's group practice is in Matthews, NC. Sheila enjoys a rich marriage and family life with her husband, son and Golden Retriever.
You can find Sheila here.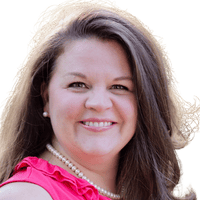 Amber Tolbert
LCSW, LISW-CP
Amber graduated from the University of South Carolina with dual Master degrees in Social Work and Public Health. She is a clinical supervisor and is dually licensed in South Carolina and North Carolina as a Licensed Independent Social Worker in Clinical Practice. Her experience over the past 14 years has taken her to many different mental health settings and she has experience with all ages.
Amber owns a holistic multi state group practice, "The Healing Collective". She leads a team of 7 trauma specialists, 3 support staff, and a transformation coach in virtually supporting all of North and South Carolina through traditional and non-traditional therapeutic services.
Amber lives in Rock Hill, South Carolina with her husband, Chad of 10 years and their two boys, Cooper (7yo) and Finn (4yo), as well as their 3 dogs (Shelby, Charlie, and Piper), 1 fish (Ryan), and 2 Guinea Pigs (Blippi & Waffles).
You can find Amber here.