Become a Board Certified-TeleMental Health Provider (BC-TMH)

Expand Your Practice
Become Even More Marketable
This cutting edge course prepares you to provide telemental health services within the highest professional standards.
The BC-TMH certification is based on established credentialing standards and has been rigorously reviewed by many telemental health experts across most behavioral health professions.
Click here to view the full list of profession types that can qualify for the BC-TMH.
Click here for course details and to register for a live in-person BC-TMH course
Click here for course details and to register for a live interactive webinar BC-TMH course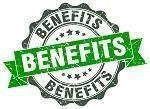 Offer your clients more ways to have sessions with you.
Meet the demand for online behavioral health services.
Get listed on a national professional association's credentialed provider listing.
Reduce risk for your client, your license, and your practice.
Adhere to your code of ethics and practice within your boundaries of competence.
Use the BC-TMH credential letters after your name and be the preferred telehealth provider in your state.
Become a preferred provider for insurance companies, EAPs, and organizations who are seeking telemental health providers.
Telehealth is rapidly expanding, and the federal government and state governments are strongly promoting it.
Prospective clients, insurance companies, and organizations are seeking clinicians credentialed in distance counseling.
The BC-TMH is likely the most recognized certification in telemental health and is provided by a national professional association. It is provided by the Center for Credentialing and Education (CCE), an affiliate of the National Board of Certified Counselors (NBCC). We, the Telehealth Certification Institute, LLC, are an approved provider for the BC-TMH training. The BC-TMH is not a license to practice in any jurisdiction. To provide telemental health services you ought to be authorized to do so by the legal authorities of the jurisdiction in which the client is located. However, the BC-TMH helps clients and organizations make an informed decision on who to choose as a preferred provider.



Twenty years ago, the National Board of Certified Counselors (NBCC) created the first official guidelines on distance counseling. Over thirteen years ago they created the Distance Credentialed Counselor (DCC) credential to provide a way to identify clinicians who are qualified telemental health providers. Soon they will be offering the BC-TMH certification.
How to become a BC-TMH:
Complete the BC-TMH training either via one of our live events, online with CCE, or as a hybrid (live/online) training.
Click here for course details and to register for an online BC-TMH course.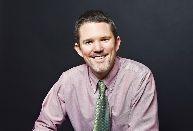 Raymond Barrett, LMHC, LPC, BC-TMH
The instructor has extensive experience in telemental health and is available for any questions.
Ray's courses receive top reviews from its participants:
Laura (Pagano) Temin, LMFT, LPC, DCC, BCC, CGA "I am glad I took the training. The information is worth every penny, just because it keeps us informed. It provides a good self-check. It has helped me notice some of my outdated practices that could compromise my clients' information and my own. And hats off to Ray for not only vigilantly researching ever changing laws and seeking out the best services. But for being responsive to questions and emails long after the training ends."
Jan Held, CTHC, LPC "It was a lot of fun and professionally done! I received a lot of information on how I can make more money as a therapist that I can take back to my company. It is a great course!"
Annette Gubert, LCSW, Board Member of the Social Work Association of Savannah "I highly recommend the Telehealth Certification Institute for providing top quality CE opportunities for your association's members. The presenters were professional and engaging. They were very thorough and prompt in their responses, making coordinating events with them painless. We had over 70 members register for the TeleMental Health Counseling Essentials training, and we received great reviews. The training was very dynamic, created a lot of engagement, and provided the means for our members to become compliant in the use of technology. I can definitely tell they care about providing the best resources for telemental health and made sure people had resources they would need, even after the training was completed. We hope to have Raymond Barrett back at some point for additional trainings!"
CE hours:
This Course entails 12 CE hours (5 of which are ethics hours), approved by APA and NBCC.
Psychologists:
Telehealth Certification Institute, LLC is approved by the American Psychological Association to sponsor continuing education for psychologists. Telehealth Certification Institute, LLC maintains responsibility for this program and its content.
Counselors:
Telehealth Certification Institute, LLC has been approved by NBCC as an Approved Continuing Education Provider, ACEP No, 6693. Programs that do not qualify for NBCC credit are clearly identified. Telehealth Certification Institute, LLC is solely responsible for all aspects of the programs. This course qualifies for 12 contact hours.
Marriage and Family Therapists:
This activity consists of 720 minutes of continuing education instruction. Credit requirements and approvals vary per state board regulations. Please save the course outline, the certificate of completion and contact your state board to determine specific filing requirements.
Other Professionals:
This activity qualifies for 720 minutes of instructional content as required by many national, state and local licensing boards and professional organizations. Retain your certificate of completion and contact your board or organization for specific filing requirements.
CCE Approved Training Provider.
Click here for course details and to register for an online BC-TMH course.
Investment is $397. Payment plans are available by phone 678-723-8077.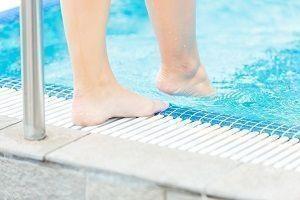 If you are wanting to "test the waters" in providing telebehavioral health services, we invite you to attend our TeleMental Health Counseling Essentials and Ethics course, or our Best Practices webinar.
Topics:
Introduction to Telemental Health: An overview of the industry, market forces, practice requirements, funding, and growth of telemental health

Best Practices in Video Telemental Health: Ethical and legal considerations from state licensure laws and mental health disciplines

Information Privacy Security and HIPAA-HITECH: HIPAA training related to telemental health

Settings and Care Coordination: Understanding of clinic and direct-to-consumer differences, factors, and terms

Crisis Management: Protocols for managing psychosis and duties to warn and protect

Direct-to-Consumer Care (DTC): Requirements for legal and ethical DTC services

Choosing and Using Technology: Identifying appropriate technology and use considerations

Orienting Clients/Patients: Demonstration of client informed consent and education

Presentation Skills: Instruction in skills for presenting via video
Competencies:
Define telemental health.

Describe a brief history of the telemental health field.

Explain the rationale for telemental health services.

Explain three risks of telemental health services.

Report on the available research on telemental health.

List the basic steps to begin offering telemental health services.

List key legal aspects of providing telemental health services.

List key ethical aspects of providing telemental health services.

Explain how to mitigate, and address the risk of technological issues.

Identify and mitigate key boundary issues for clients and providers.

Provide an overview of HIPAA-HITECH

Law

.

List the types of information considered Private Health Information under the HIPAA-HITECH Omnibus Rule.

List the potential risks to the privacy and security of PHI in regards to TMH services.

Describe a risk management paradigm.

Identify ways to reduce risks to confidentiality.

List the responsibilities of an individual provider, even when someone else is in charge of overall HIPAA compliance.

Explain the difference between privacy and security and how to establish protocols for both.

Ensure that the technology used in providing services protects client's PHI.

Explain HIPAA-HITECH compliance and how to comply.

Identify HIPAA-compliant vendors and technology that are HIPAA secure.

List the drivers of coordination of care in telemental health.

Make care coordination a regular part of the clinical workflow.

Explain the guidelines for complying with the 42 CFR part 2 requirements.

Discuss the HIPAA regulations, state regulations and professional guidelines relevant to care coordination.

Demonstrate how to use secure means of communication when coordinating care.

List the telemental health roles and settings for care coordination.

Explain how a care team works together effectively and efficiently.

Review the process of developing and participating in formal and informal treatment teams.

Explain the rationale for using video telemental health services during a crisis event.

List the limitations of using telemental health during a crisis event.

Review how to minimize the likelihood of a crisis during a telemental health session.

Discuss the steps of creating and implementing a crisis management protocol.

Describe the current trends and support for telemental health across the mental and behavioral health fields.

List legal and ethical duties in a DTC environment.

Acquire informed consent when client/patient is not physically present.

Orient the client to TMH services.

Explain how to verify the client's/patient's identity and age.

Explain how to verify the client's/patient's location.

Identify the client/patient emergency contact and emergency services.

List the different reimbursement options.

Describe the technology used in the DTC setting.

Address the client's technology issues in a DTC setting.

Discuss the client/patient privacy issues, and a secure home/clinic environment.

Explain the differences between a clinic-to-clinic video meeting and a home-based TMH video meeting.

Explain how to decide if and how a provider should provide TMH services via an online provider network.

List types of technology and key terms used in video conferencing.

List factors to consider when choosing technology.

Explain security and encryption as it relates to TMH.

Identify HIPAA-secure technology.

Discuss considerations when recording sessions.

Explain some of the common technical problems that occur in telemental health service and ways to respond to these issues.

Provide an informed consent specific to telemental health and both the jurisdictions of the provider and client.

Prepare client's/patient's expectations for TMH.

Provide clients/patients with options to securely communicate with the provider.

Educate clients on how to communicate with the provider securely.

Prepare client for emergency services and for the event that there is a disruption in the technology used to communicate.

Assist clients in selecting and preparing a space and the technology to conduct their TMH session that is secure and private.

Prepare technology and environments for the first session.

Describe the possible risks of not orienting clients to TMH services.

Describe and demonstrate the processes of orienting clients.

Explain initial session protocols that ensure legal and ethical compliance.

Assess for client fit for TMH services.

Prepare for a video encounter.

Identify behavioral guidelines during a video encounter.

Describe the importance of basic proficiency with equipment and software.
Instructor:
Raymond Barrett, LMHC, LPC, DCC has extensively provided telemental health counseling services in private practice, for facilities, and for an EAP program.
Both as a practitioner and trainer, his aim is to fill every knowledge gap as it arises in the telemental health profession, and that his training allows for immediate implementation.
Trainees find Ray to be very approachable, available and knowledgeable.
Ray appreciates hearing from each training participant individually in order to fulfill their specific learn needs and to incorporate their questions and successes into the training program.
Click here for course details and to register for an online BC-TMH course.
How to choose a CE provider and why choose us?
What you get in your BC-TMH course is outlined in the learning objectives and topics list.
Our training is very practical. In our training, you will not look at a lot of information and then still ask "How do I do this?" Alumni are also always welcome to call their instructor after completing the course to ask any question they may have on the content of the course.
Our instructor is an actively practicing telemental health provider with a wealth of helpful examples. He shares with students how telemental health truly happens in organizations, EAP programs, private practice, and when working for online companies.
Click here for course details and to register for an online BC-TMH course.