Evidence-Based Treatments for OCD: Exposure and Response Prevention (ERP)
Join us for a Live Webinar on January 26, 2024 from 10am-5pm EST
6 CE hours available for behavioral health clinicians
Obsessive-Compulsive Disorder (OCD) is a complex condition, and the severity of symptoms can vary widely from person to person. The pervasive nature of the disorder, as well as complicating factors such as co-occurring mental health conditions, can lead to clinician anxiety and uncertainty about how to best proceed with treatment. Therefore, comprehensive training in utilizing evidence-based strategies is crucial to ensuring that individuals with OCD receive the best quality of care possible.
This presentation will provide an overview of the existing evidence-based treatments for OCD and related disorders, with an in-depth look at Cognitive Behavioral Therapy with Exposure and Response Prevention (ERP), which has long been considered the gold standard for treatment. Clinicians will receive intensive training on the theoretical principles of new learning through exposure, will learn how to develop individualized exposure hierarchies to best target OCD symptoms, and will be given direct guidance on how to provide exposure opportunities in a variety of treatment settings. Reviews of the literature indicate that ERP combined with psychotropic medications may improve outcomes; therefore, an overview of the psychopharmacological treatment of OCD, as well as recommendations for multidisciplinary collaboration, will be provided.
Learning Objectives:
Explain the rationale for utilizing emotional exposure strategies for the management of OCD symptoms.

Describe two theoretical principles of exposure.

Create an individualized exposure hierarchy using a sample case.

Discuss the benefits and challenges of incorporating psychopharmacological interventions for individuals with OCD.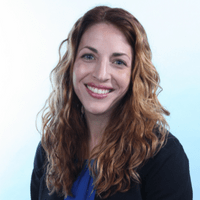 Melanie Smith
Ph.D., LMHC, CEDS-S
Melanie Smith, PhD, LMHC, CEDS-S, is the Director of Training for The Renfrew Center for Eating Disorders. In this role, she provides ongoing training, supervision and consultation to clinicians across disciplines for the purpose of continually assessing and improving competence in the treatment of eating disorders.
Dr. Smith is co-author of The Renfrew Unified Treatment for Eating Disorders and Comorbidity Therapist Guide and Workbook (Oxford University Press), is a Certified Eating Disorders Specialist and Approved Supervisor, and is a Certified Therapist and Trainer for the Unified Protocol for the Transdiagnostic Treatment of Emotional Disorders (UP).
In addition to her work with the Renfrew Center, Dr. Smith maintains a telehealth private practice specializing in the supervision and consultation of registered mental health counselor interns (Florida) and individuals seeking eating disorder specialist certification through the International Association of Eating Disorders Professionals (iaedp).