Special Considerations: Trauma-Informed, Individualized, and Culturally Sensitive Treatment for OCD
Join us for a Live Webinar on February 2, 2024 from 10am-5pm EST
6 CE hours available for behavioral health clinicians
OCD is a highly heterogeneous disorder that can affect individuals of all ages, genders, and racial/ethnic backgrounds. Individuals with OCD may have a wide range of obsessions and compulsions, some of which can be caused by or exacerbated by lived experiences, making it challenging to tailor treatment to each person's specific needs. What works for one person with OCD may not work for another, and understanding and accounting for cultural and systemic factors are necessary for removing barriers to accessing care, preventing re-traumatization, and improving treatment outcomes.
This presentation makes the case for trauma-informed, individualized, and culturally sensitive treatment for OCD. The training will assist clinicians in tailoring treatment to the unique characteristics and contexts in which a person lives, and considerations for adapting treatment for a wide range of patient populations, including children and pregnant individuals, will be explored. Ethics and boundaries, the therapeutic relationship, and the benefits of ongoing supervision and consultation will be emphasized.
Learning Objectives:
List at least two adaptations required for treating children with OCD.

Describe at least one unique consideration of treating perinatal OCD.

Identify at least two intersectional factors that should be considered when individualizing OCD treatment.

Apply the principles of trauma-informed care to exposure-based treatment for OCD.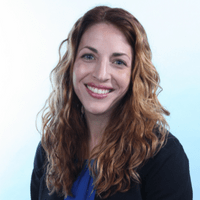 Melanie Smith
Ph.D., LMHC, CEDS-S
Melanie Smith, PhD, LMHC, CEDS-S, is the Director of Training for The Renfrew Center for Eating Disorders. In this role, she provides ongoing training, supervision and consultation to clinicians across disciplines for the purpose of continually assessing and improving competence in the treatment of eating disorders.
Dr. Smith is co-author of The Renfrew Unified Treatment for Eating Disorders and Comorbidity Therapist Guide and Workbook (Oxford University Press), is a Certified Eating Disorders Specialist and Approved Supervisor, and is a Certified Therapist and Trainer for the Unified Protocol for the Transdiagnostic Treatment of Emotional Disorders (UP).
In addition to her work with the Renfrew Center, Dr. Smith maintains a telehealth private practice specializing in the supervision and consultation of registered mental health counselor interns (Florida) and individuals seeking eating disorder specialist certification through the International Association of Eating Disorders Professionals (iaedp).